Bullying at work is behaviour that is:
threatening, aggressive or intimidating
abusive, insulting or offensive
cruel or vindictive or
humiliating, degrading or demeaning.
Bullying will inevitably erode the victim's confidence and self-esteem. It normally relates to negative behaviours that are repeated and persistent, and deliberately targeted at a particular individual. Bullying is often an abuse of power, position or knowledge, and may be perpetrated by the victim's manager, his or her peers or even by subordinates. The following table gives some examples of behaviour that could be perceived as bullying, depending on the circumstances.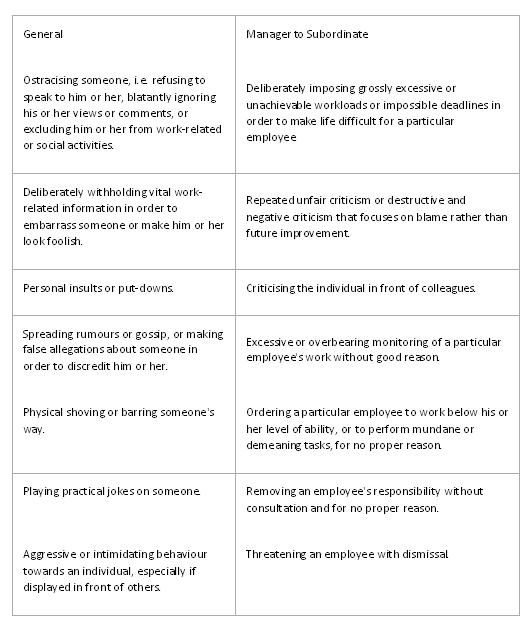 Whatever form bullying at work might not take, it should not be tolerated at any level and must be dealt with immediately. If you are concerned about any of your employees being bullied, or you are being bullied yourself and need to speak to someone about it in confidence, call me straight away on 0118 940 3032 or click here to email me.